Bio
The Sweet Talkers (formerly known as Under Pressure) is a fresh and eclectic party band that has been shakin' booties and stealin' hearts across multiple dance floors in NJ for the past 10 years. Driven by high-energy female vocals, underlying harmonies, and a playlist that will get any crowd on their feet, the band creates the ultimate unforgettable night-out experience.
Putting a unique twist on all your favorite songs, you'll hear everything from new pop hits on the radio to 90's throwbacks, country, classic rock, hip-hop, and disco-dance music. Not hearing what you want? Come talk to us during a show or send us an email/DM on social and we'll learn it for you!
The Sweet Talkers can accommodate parties of all sizes, from corporate events, weddings and private parties to neighborhood bars, restaurants, and nightclubs.
Upcoming Shows
Be The First To Know
Sign up for our monthly newsletter to hear about upcoming shows, featuring exclusive photos and video!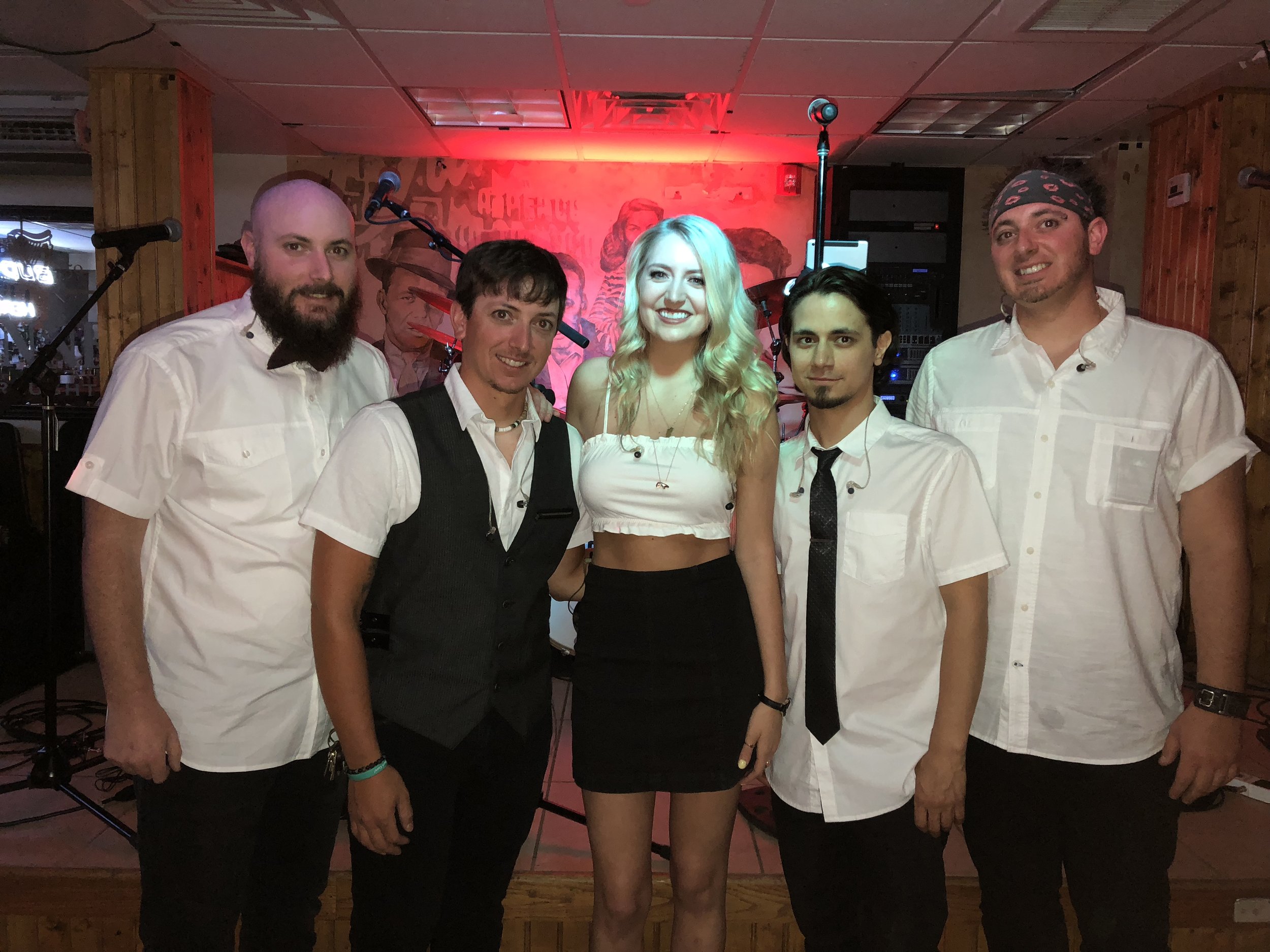 Notable Venues/Accomplishments:
NJ Devils Stanley Cup Finals Fan Fest at The Prudential Center
Bud Light Party Plaza: NY Giants & Jets MetLife Stadium Game-Openers
Monday Night House Band - Nardi's Tavern (LBI)
Performed at notable casinos in Atlantic City, Pennsylvania, and West Virginia